Production and maintenance management whitepaper specifically for the automotive industry
What production and maintenance managers must pay attention to now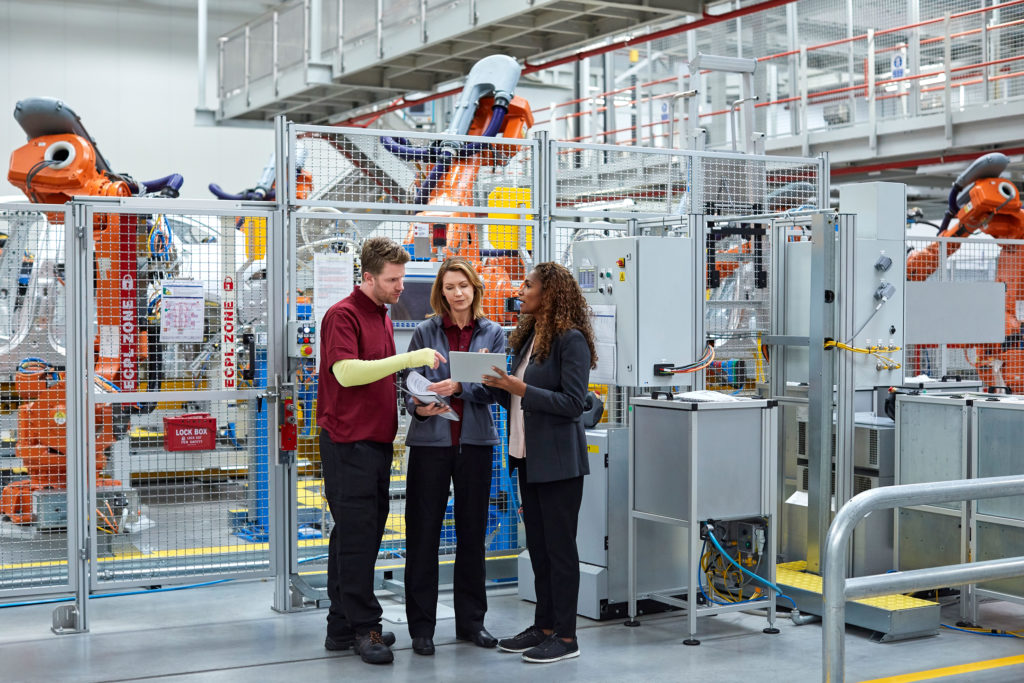 What production and maintenance managers must pay attention to now
Would you like to learn what the transformation of automotive production means for production managers and maintenance managers? Then we have the right reading for you.
The topics of our expert whitepaper are:
Automotive Industry 4.0: these are 3 trends you should keep an eye on!
Climate change and e-mobility: generate business value from market changes!
Good old days or brave new world? How to tap the full potential of your production facility!
Your production perfectly in flow with MES software
Learn more in our free whitepaper on "The transformation of automotive production: What production and maintenance managers must pay attention to now". Download now and get ahead of the competition!